NFTs are used as stores of value – similar to how we traded shells, daggers and carpets with each other.
But avatar NFTs bring another dimension to it: Identity. While people didn't identify with the shells they were trading, people do identify with the punk they are holding. The Blockchain and web3 offer a new opportunity for decentralised identity and most importantly, ownership of it.
That's why we want to build dope web3 profiles. PunkScape profiles are heavily integrated with ENS ("Ethereum Name Services") domains, one of the greatest inventions and services in Ethereum, and web3 as a whole. It really should be the first NFT anybody holds. Great utility, low cost, public service good ❤️.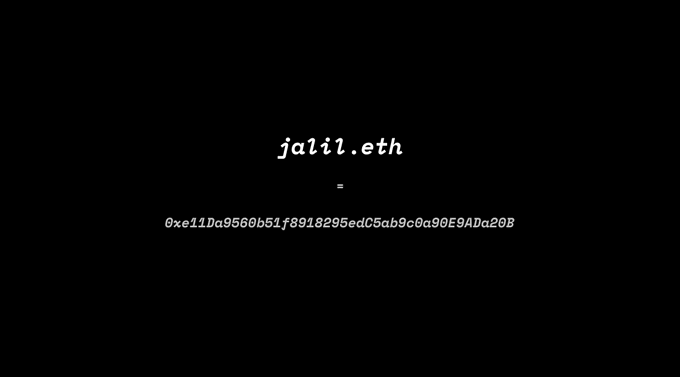 What's the value of an ENS-domain?
@jwahdatehagh · Nov 9, 2021
Read
On punkscape.xyz, all OneDayPunks and CryptoPunks have their own customizable profile. If you connect your ENS-domain we pull data from ENS to display social links, website or mail. Upping the number of holders that have a fully filled out profiles is one of the core Punkscape goals.
The beauty of web3 is, you set your data once, and everyone can pull it permissionlessly. That's how we show your custom profile links on your OneDayPunk OpenSea page.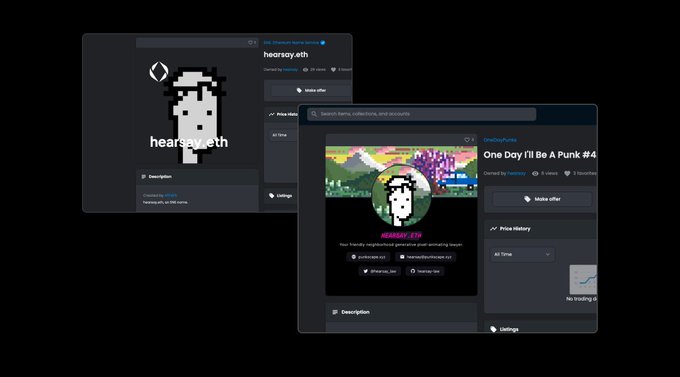 If you have a connected @ensdomains domain, your @opensea listing will now show your profile details like linking your Twitter account.
@PunkScape · Oct 24, 2021
Read
In the future, the OneDayPunk and Scapes community will provide an open tool for anyone to set up their own mini IPFS-hosted website under an ENS domain, completely free of charge in service to the space.
Examples of PunkScape Profiles